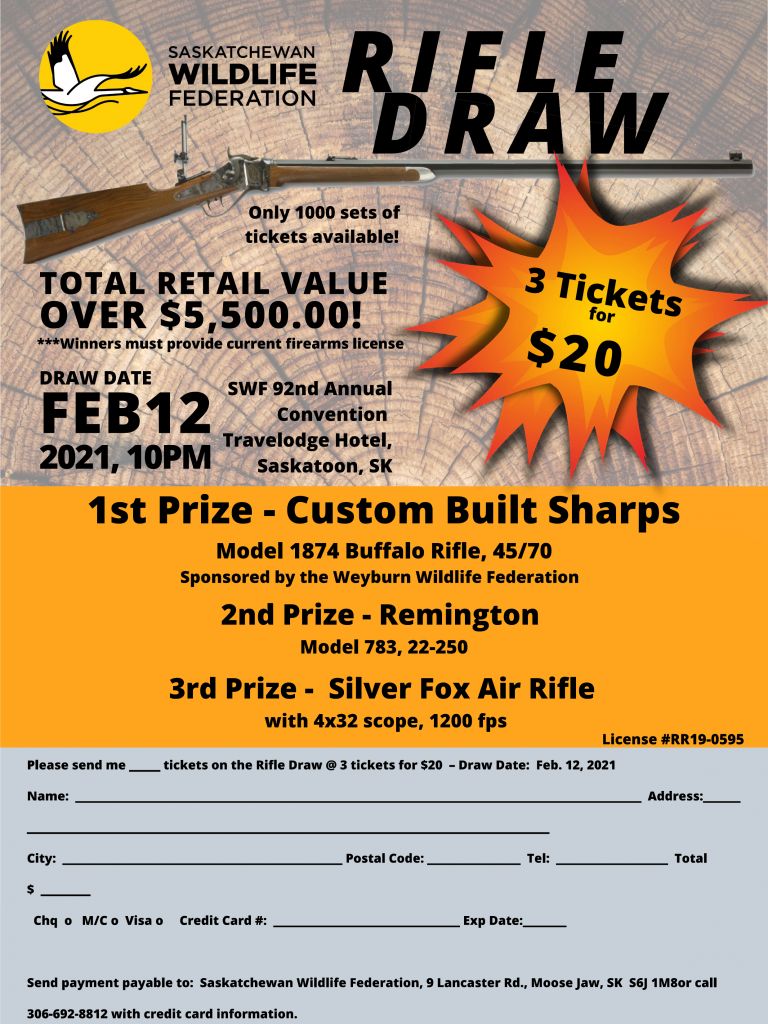 Tickets are 3 for $20.00, with prizes totalling a retail value over $5,500.00! The proceeds go toward the SWF Habitat Trust Program, protecting over 70,000 acres of land in Saskatchewan since being established in 1978.
1st Prize –  a customized Sharps Model 1874 45/70 Buffalo Rifle, sponsored by the Weyburn Wildlife Federation. 
2nd Prize – Remington 22-250, model 783. 
3rd Prize – Silver Fox 1200 FPS Air Rifle
Only 1000 sets of tickets will be sold, and winners must provide current firearms license.
Draw Details
Date: Feb 12, 2021
Time: 10:00pm
Location: Travelodge Hotel, Saskatoon, SK
License # RR19-0595
Tickets can be purchase online at:  SWF Rifle Draw