Lloydminster and Area Archers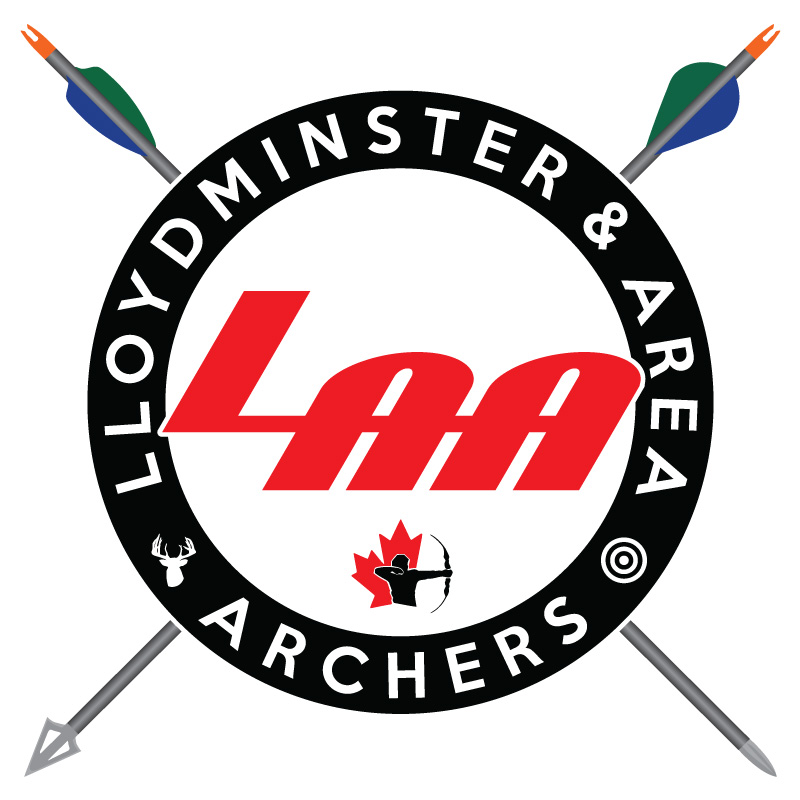 The place to go if you have a bow!
We are open again! Covid requirements are in place.   
Notice: To support our community and archers during the COVID 19 Pandemic, LAA has waived its membership requirements for summer (outdoor) activities. LDFGA memberships are still required to access the property. 
The Lloydminster & Area Archers (LAA) is a non-profit organization operated by volunteers dedicated to growing the sport of archery for all ages in the Lloydminster & area and beyond.  We welcome all ages and skill levels to come grow your skills or try archery for the first time, and experience everything archery has to offer to help gain a love for an activity that can last a life time.  
Youth Center
The Lloydminster & District Fish & Game (LDFGA) and LAA Youth Center is one of the best archery dedicated facilities in Western Canada.  The Youth Center indoor range is capable of shooting distances up to 40 yards for up to 18 archers at a time, all in a well lit indoor environment for ease of visibility and heated for year round comfortable usage.  The range features nine large 4×4 repositionable targets butts, allowing for practice, pin distance adjustments, tuning of equipment, and multiple FITA and fun style targets are readily available on location.  The Youth Center includes a number of self operated archery tuning equipment such as bow press, arrow saw, draw weight scale, paper tubing stand, and grain scale.  Snacks, drinks, washrooms, and sitting area also available in Youth Center.
The Youth Center is located 15 km east of Lloydminster on Highway 303, and 2 km North on Range Rd 3265 (Marshall corner).  The Youth Center is located to the north after crossing the bridge.  GPS – N53°17.589' W109°46.184'
No Broadheads allowed in Youth Center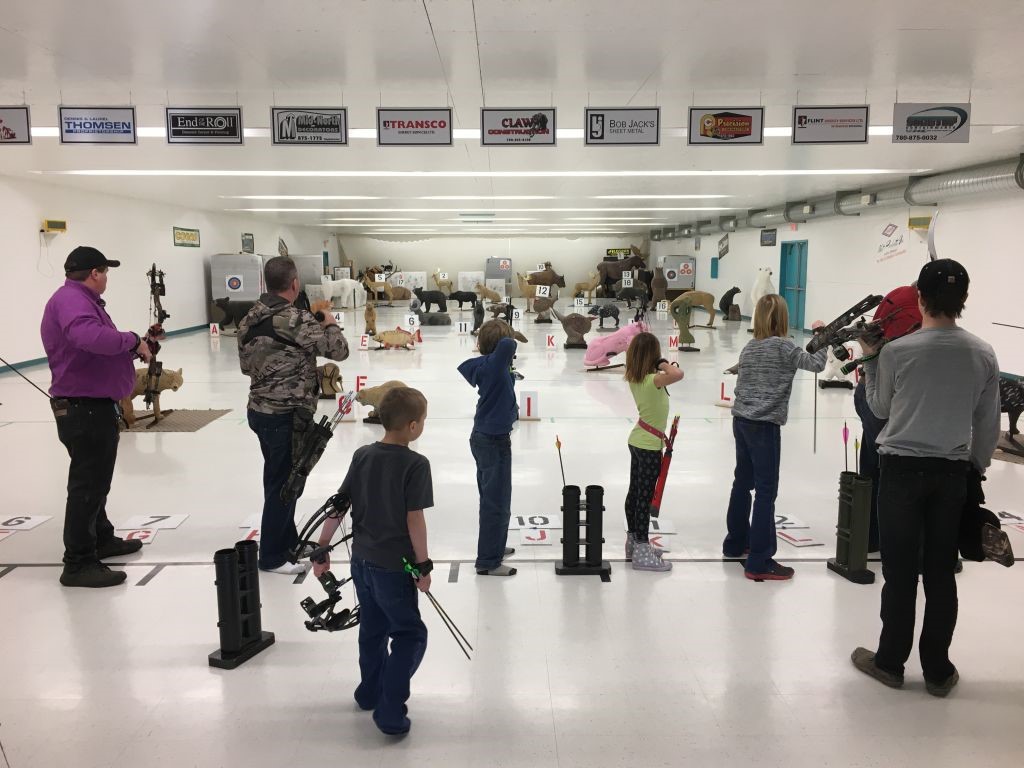 Activities
Open Shoot Nights – Youth Center Tuesday & Thursday from 7:00pm to 9:00pm
Come out to the Youth Center to train and sharpen your skills or sight your bow.  Available to all LAA members.  
Closed through Mid-June to Mid-August.
Outdoor 3D Course – Summer use, sun up to sundown Course starts at the top of the hill near the Pistol Range building. Follow the orange posts and read range rules posted.
A maintained 1.3 km trail weaves through the hills and coulees on the LDFGA property and contains approximately 25-30 3D animal targets at various distances. It's a great way to spend a few hours on a summers day with family.   Both LAA and LDFGA memberships are required to utilize this facility.
Wear appropriate footwear as the trail system consists of rough mowed and brushed trails that go up and down hills.
Picnic tables are available however make plans to remove garbage that may attract or become a hazard to wildlife
No Broadheads allowed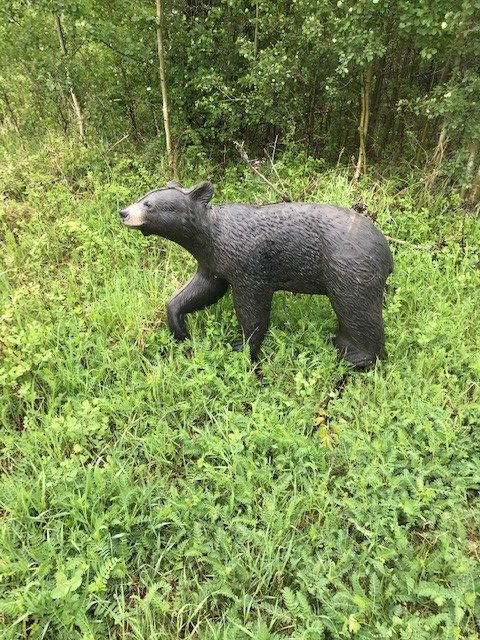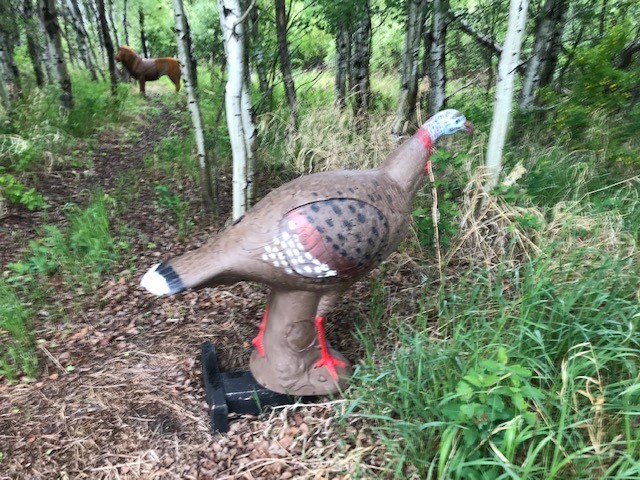 Outdoor Range (FITA).   Summer use, sun up to sundown
 LAA maintains a summer use outdoor range on the east side of the youth center. Targets are spaced at distances from 10 to 50 meters. Picnic tables are available however make plans to remove garbage that may attract or become a hazard to wildlife. LAA membership and LDFGA memberships are required to utilize this facility.
Archers will need to supply their own paper targets.
No Broadheads allowed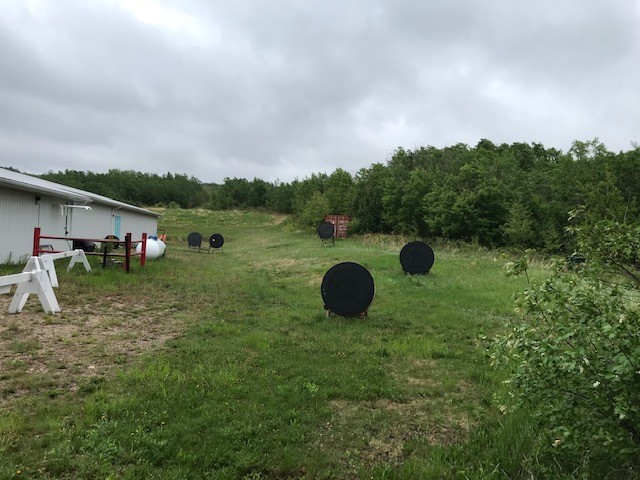 Youth Archery Programs – November to April
Youth programs are offered to help young archers learn and enjoy the sport of archery, increase competency, and recognize achievements to give encouragement for further improvement.  As the youth archer develops and gains greater skills achievements are earned, and each youth develops archery skills with greater confidence and ability to perform in competition. Goals of our youth program include recognizing fair play, courtesy, and good sportsmanship with an emphasis placed on safety and individual performance.   The LAA offers:
-Junior Olympic Program or JOP developed by the Saskatchewan Archery Association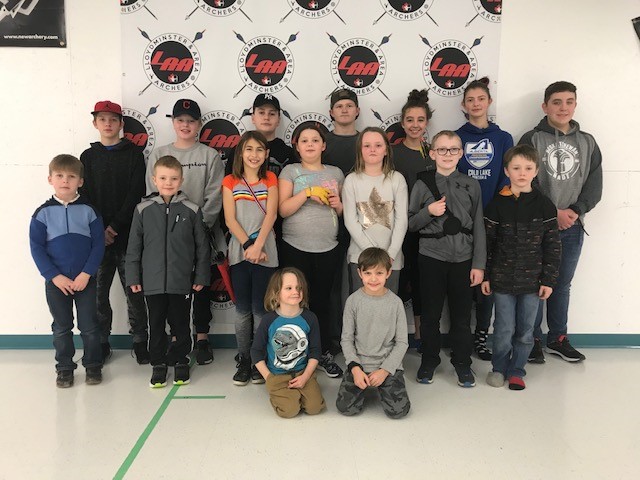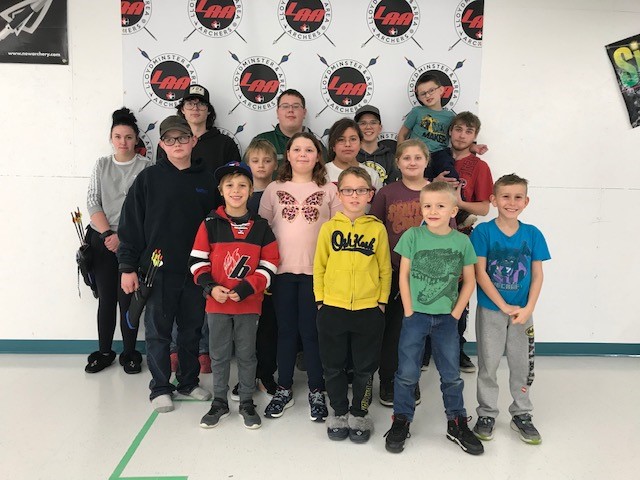 Other Events
The LAA also host a variety of other archery related events when possible
-Indoor 3D Classic @ Lloydminster Exhibition Grounds
-Indoor 3D Fun Shoots
-Archery Canada Regional Indoor Championships
-Archery Canada Indoor and Outdoor Mail Match
-Various Registered FITA Target Shoots
-Coaching Seminars
-Member Hunting Awards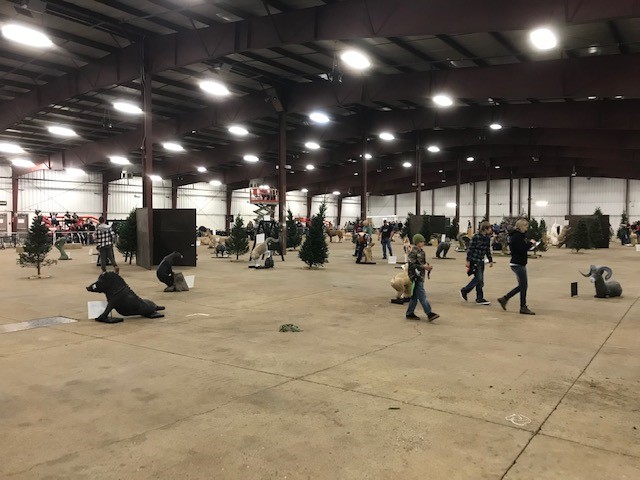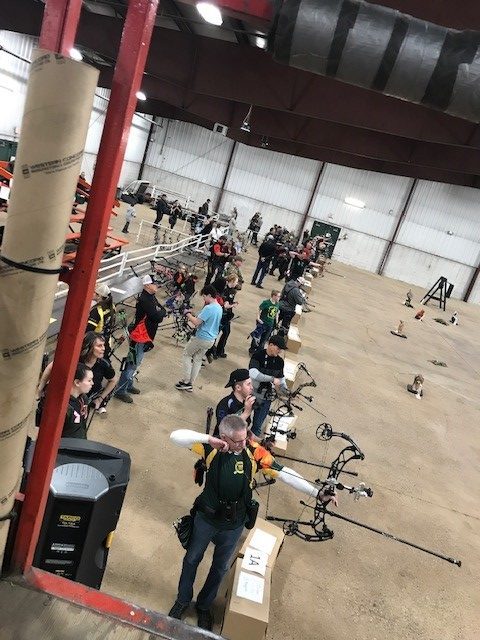 Follow us on Facebook to catch all the events being hosted by the Lloydminster & Area Archers
Memberships–  Available for Purchase on Tuesday & Thursday Open Shoot Nights
Membership includes not only the Lloydminster Area & Archers Membership, but also a Lloydminster & District Fish & Game membership and your provincial Saskatchewan (SAA) or Alberta (AA) archery membership.  These memberships give members access to the indoor youth center open shoot nights and access to outdoor 3D and Outdoor FITA archery course in the summer.  Family memberships are also available and offer saving for families of four or greater. 
Membership prices are available here, cash or cheque only.
Contact
For more information, contact
President:     Garth Cobb  780-871-2972
Email:        lloydarchers@gmail.com