Saskatchewan Wildlife Federation's 88th Annual Convention, 2017
Dwayne Davison receives plaque for LDFGA's donation to SWF in excess of $120,000.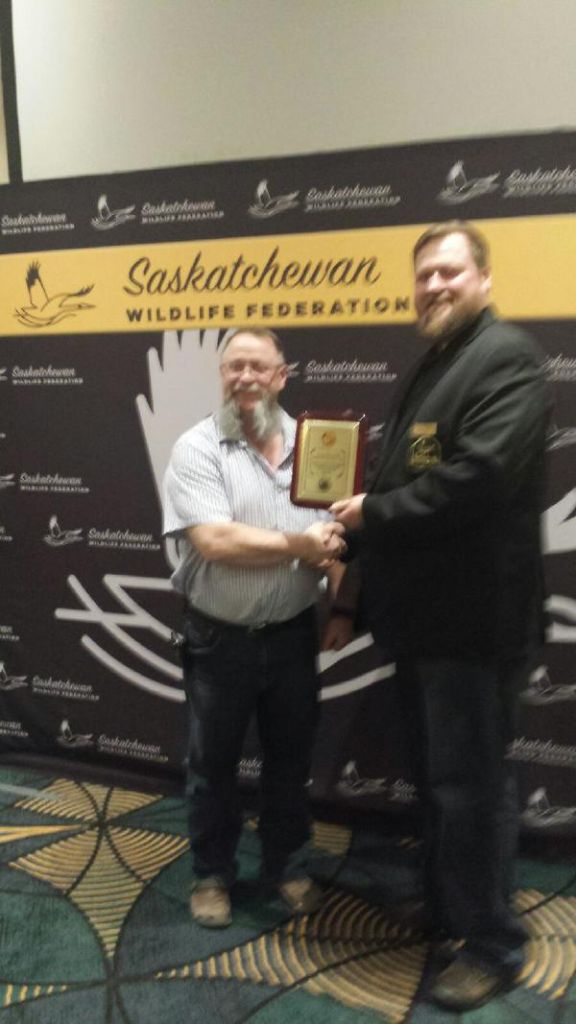 Garry Cunningham presenting a donation on behalf of the LDFGA.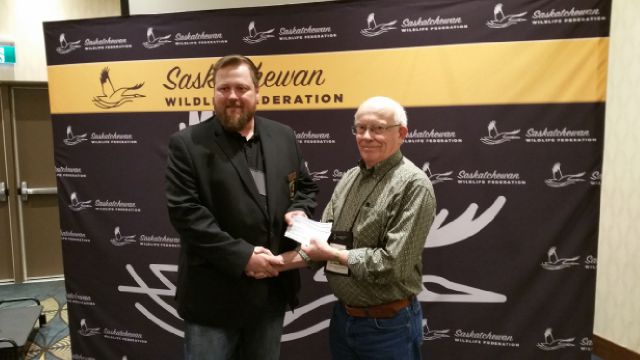 Larry Chambers Receives the Clayton Young Award, 2012
Presented to individuals whose lifetime volunteerism has had a profound positive influence towards fulfilling our Federation's mission statement "to ensure the wild life legacy we leave to our children surpasses that which we inherited." These activities would include branch and membership support, wildlife and habitat conservation and education.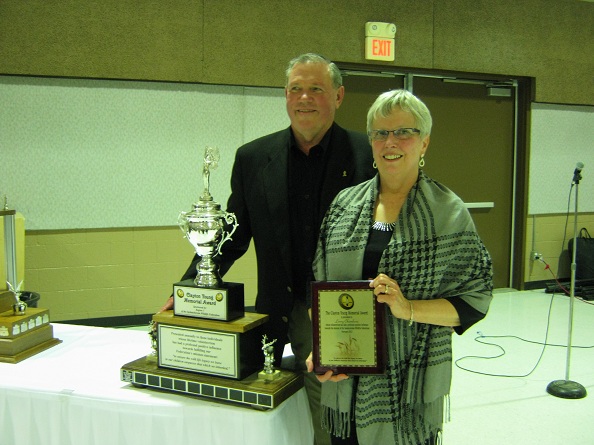 Dwayne Davison, Chair of SWF Convention, Receives Thank You From Saskatchewan Wildlife Federation, 2012