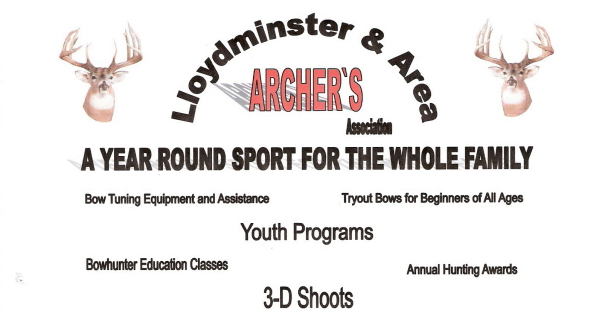 Our facility is located 15 km east on Highway 303 and 2 km north on the Fish & Game Wildlife Land.
Memberships are available at the clubhouse on regular shoot nights. Guests are welcome on shoot nights. Membership required—both LDFGA and LAA. Review membership prices.
View the event page for 3D Indoor Classic information.
Lloydminster & Area Archers
Regular Shoot Night is Tuesday & Thursday from 7 to 9pm. All archery members are able to shoot at that time.
Junior Olympic Program is every Monday & Wednesday from 7 to 9pm. Registration is November 2, 2016 at 7:00. The program runs from the first week in November till the last week in April.
Canbow every Friday night from 6:45 to 8:30pm.
3D Course—anytime, all summer.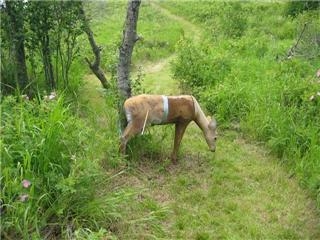 All returning archers will not need to pay their fees until the end of the year. Any archers holding valid memberships (including family) need to let us know at time of registration.
We do have equipment on hand for our new archers to try, for a limited time. Parents are asked to stay in attendance, and please remember to bring indoor shoes; our floors are very cold.
Every year we hold a fundraiser, and ask all archers to participate. It is usually a raffle, so there will be tickets to sell.
This is a provincial program, and as the archers progress, they earn badges for each level. At the end of the season, in April, there is a provincial competition for all archers wishing to participate. They shoot against other archers at their own skill level. We usually have to travel, and our fundraiser helps with the cost.
We look forward to seeing you there.
LAA – Lloydminster & Area Archers
LDFGA – Lloydminster & District Fish & Game Association
SAA – Saskatchewan Archers Association
Review our calendar for complete archery schedule. Download Registration & Release form. For more information, contact Colin Frazer @ 306-830-8103.